Fundraising as a group is definitely more enjoyable and allows you to fundraise in many different ways while also encouraging and supporting one another. Check out our top three fun and exciting ways kids are fundraising for Team C&F in the Scotiabank Charity Challenge with their friends.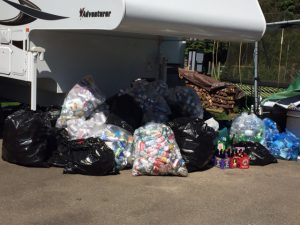 1. Recycle
People have tons of items in their homes that they didn't know existed or no longer need, but that could be of value – like cans and bottles! Jaylene and her family are holding a bottle drive – what a great idea! Old jewelry and empty ink cartridges are also great items to collect.

2. Pool Your Talents
Jonathan is holding a by-donation bbq for all his friends and family and a encouraging people to donate at least $20 by offering a very special prize. One of his family members has a cookie business and is offering the chance to win a dozen custom cookies for anyone who donates $20 or more.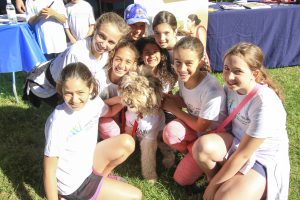 3. Be a Friend
Offer to do helpful chores for your neighbours, like walking dogs or washing cars. You'll be helping someone conquer their weekly to-do list and raise money for a great cause!
This year, all dollars raised by kids on Team Cassie & Friends will be doubled by a generous local foundation, Kids Helping Kids, up to $10,000!!!