support for kids and families
For the past 10 years, Cassie & Friends has been transforming the lives of kids and families affected by Juvenile Arthritis and other rheumatic diseases. We've touched thousands of people and raised over $1.5 million for research, support, equipment and education.
Our work eases the pain, confusion and challenges so often described in the pediatric rheumatic disease community. Working with patients, families, healthcare professionals, researchers and other friends, we offer a number of first-in-Canada programs that ensure kids affected by rheumatic diseases are not alone. We've done a lot, but there's still so much more to do
family day
An unforgettable, one-day event for the whole family focused on connection, education and fun.
Parents who attend Family Day say it's a great place to meet other kids and families living with rheumatic diseases, an important source of quality information and that it improves their ability to care for the child.
kids on the block
Our educational puppet troupe spreads important awareness about Juvenile Arthritis in schools and helps affected kids gain more acceptance and understanding.
To-date, we've brought our message of inclusion and friendship to more than 17,500 kids and educators across BC.
parent to parent support
When it comes to caring for your child, there's nothing like talking to another parent.
We match parents of children with rheumatic diseases with more experienced parents and mentors during times of new diagnosis, flares or other challenges.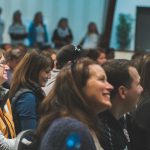 Parent
Fund
Immediate and confidential relief for parents facing financial need while their child is in care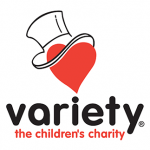 Loan
Cupboard
Free, easy access to equipment, supplies and other aids for your child's health and well-being.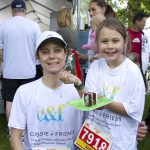 Annual
Run/Walk
A great place to meet other kids and families and get behind a cause you care about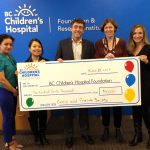 Our
Research
We invest in research that helps kids get back to being kids – through safer, more effective and patient- centered care.
Jonathan was thrilled with the Kids on the Block Show. He's been having a hard time in school and this was the first time in a long time I had seen him excited about being there. He told me, 'it was great mom! It made me feel special and not alone.
join us
Attend an event, connect with others or stay up-to-date on our latest news and research.