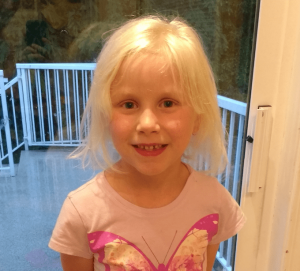 Joelle
I was diagnosed with Juvenile Dermatomyositis (JDM) in December of 2014. So to help you understand; "Derma" is skin and "myo" is muscle and "sitis" is inflammation. I have to take injections of Methotrexate once a week and when I was first being treated I had to take prednisone for 4 months.  It is not fun sometimes and sometimes I wish I did not have to take the medicine. I am lucky though,  it does not give me as many yucky side effects as other people get with it.  And i have not had to do some of the other hard things like IV treatments or hospitalization.  I do have to get 6 viles of blood taken every 2 months to make sure the medicine is working and not doing bad things to my body as it is working to help me. Read the rest of Joelle's story…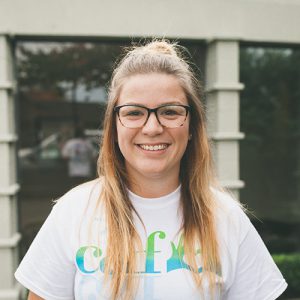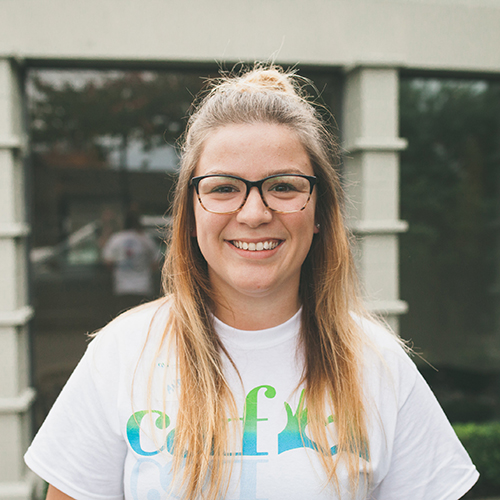 Andrea
As if being a teenager wasn't hard enough, being a teen with JIA was a lot harder. I now had to somehow stay on top of my medications; which, my family would agree, I was awful at. I took folic acid daily, Methotrexate once a week via injection and Remicade once every six weeks through infusion. Needless to say, my high school days were quite different than my peers. I also wasn't one to 'broadcast' my arthritis issues, so having to constantly explain why I was late or missing from school was very difficult for me. Eventually, I did start opening up to some of the people who were most important to me, but I would always remind myself: not everyone needs to know everything. Once I accepted that, I found others did to. Thankfully, with the help of my parents, I was able to schedule my routine in a way which had the least impact on me…Read Andrea's Full Story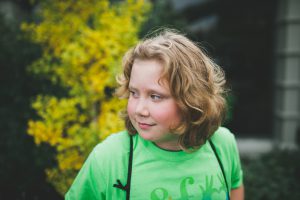 Jaylene
The Christmas season was heartbreaking. Jaylene was unable to lift her head off her pillow and was unable to move. Her dad was carrying her daily up and down the stairs. Christmas morning was the worst: she awoke with severe stiffness and eventually made it slowly down the stairs in tears. She saw that Santa had brought her a new bike – her Christmas wish. She cried and laid on the floor asking for everyone to give her 15 minutes so she could feel well enough to open the rest of the gifts….Read Jaylene's Full Story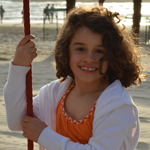 CASSIE
Juvenile arthritis became a part of our family and our lives in September of 2006. One morning Cassie, then only 20 months old, wouldn't walk when we took her out of her crib. After a ton of tests, we ultimately received the diagnosis of juvenile idiopathic arthritis. We couldn't imagine that our little girl had arthritis as we, like most people, believed that arthritis was only a disease for elderly people. We soon learned just how common this disease is in children.
After 3 years of treatment, Cassie eventually went into remission in terms of her joint disease. Unfortunately she was then diagnosed with uveitis, an eye inflammation that some children with juvenile arthritis develop. Thankfully with the help of eye drops and injectable medications we have also managed to keep this under control.
With your help we are working to find a cure to this disease for Cassie and all the children like her.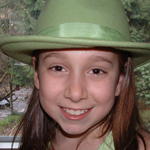 REBECCA
I was diagnosed with Juvenile Arthritis in the September of 2005. I have gone into remission twice in the past 7 years, and am currently in remission right now. Arthritis has caused me physical challenges but also mental ones.
Having a chronic disease at such a young age caused me to become mature much faster than kids my own age. I had to mentally deal with being in pain a lot of the time, and had to become responsible and cooperative in taking my medication and the many doctor and hospital visits. I had to be strong because of these events and am overall a stronger person in many ways. I remained positive throughout many ordeals and I know that this continued on past when I needed it in regards to arthritis. This is a challenge that I continually deal with, as it could come back anytime, but I don't let it affect me anymore. I have learned about myself and this found knowledge shaped the strong and driven person that I am today.
Jonathan was thrilled with the Kids on the Block Show. He's been having a hard time in school and this was the first time in a long time I had seen him excited about being there. He told me, 'it was great mom! It made me feel special and not alone.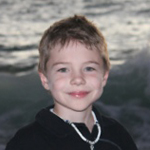 ZACHARY
Zachary lived with the pain of arthritis for nine months and the symptoms of chronic disease for 19 months before finally being diagnosed with Systemic Onset Juvenile Arthritis at the age of 3 ½. At the time of diagnosis, we had no idea how extensive the impact of arthritis would be on our lives.
Zachary has been through more pain and procedures in his short life than I would wish on anyone in a whole life. As a family, we adapt our lives and activities based on the severity of Zachary's arthritic flares. At times he can be just like any other five-year-old, active, energetic and full of life. Unfortunately, there has been far too much time where his life was full of pain and at times even a hug was unbearable.
Zachary has been on many different medications in the past 2 ½ years which have had extensive side effects. The most obvious side effect has been the impact the disease and drugs have had on his growth. At almost 6, Zachary often gets confused as the twin to his 3 ½ year-old brother. His current medication regime includes a daily trip to the hospital for a "poke". Despite the fact that he knows that the medicine in the injections is making him feel better, it doesn't make it any easier to receive the painful poke each day.
Our wish is to find a cure and put an end to the pain of arthritis for Zachary and all the other children who suffer from rheumatic diseases like juvenile arthritis.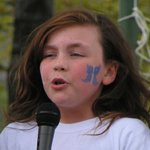 ELISE
Elise was born with a couple of congenital heart defects that kept her in ICU for four days. Over the last four years, one of the heart conditions healed itself and the remaining hole is still prevalent, but recent tests show that her ECG and EKG "do not match the little thriving girl."
We took her again to BC Children's Hospital when other symptoms were occuring. Some were pointing to possible heart complications, but after four hours of tests, the cardiology team said that although the hole is there, she is fine!
After four physicians, many x-rays, blood work, etc. (not a peep from our little hero – she even offered to give instructions on how to take blood!) we got a diagnosis. She has juvenile arthritis in seven joints.
Because of the arthritis, Elise has to endure:
Weekly injections of methotrexate, a drug that is used in cancer treatment. Every Friday is needle and treat day… Mummy gets to dress up in a mask, gown and white gloves and then Elise gets a treat!
Weekly blood work to check her liver and other things because this drug substantially drops her white cell count and she is susceptible to a lot of "bugs"
Daily meds including ibuprofen, prednisone, and folic acid.
I have to share that we are inspired by our little five-year-old to just "deal with it" and accept and do everything we can to fight this disease. She is amazing and we are very lucky. We have seen some amazing children with terrible diseases and Elise has been their comic relief in hospital. Maybe she will have a cure and end up being "Patch Adams" for other sick children.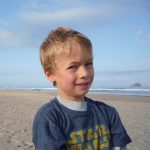 SAM
It was 2006 and we were living a pretty idyllic life on Bowen Island with our three-year-old, Sam. At the end of the summer he developed a rash on his cheeks. Then wee craters on his knuckles and rash on his knees, elbows, and ankles started to appear. This got worse and worse and our GP sent us to a dermatologist.
Over the next few months Sam also gradually started showing signs of muscle weakness, fatigue and was complaining that his "bones hurt". He was starting to have trouble climbing the stairs, couldn't sit cross-legged, and was having difficulty getting in and out of the car. We'd be standing there, assuming he was just dawdling and distracted, saying "Come on, we're running late! Get in the car already!"
By March, Sam was in pretty rough shape. He couldn't run very far, didn't want to climb much at the playground and had difficulty riding the bike we gave him for his fourth birthday. When we returned for a follow up dermatologist's appointment later that month, she asked us about muscle strength issues and immediately sent us for blood work. She also mentioned the name of a disease: Juvenile Dermatomyositis (a form of childhood arthritis). Online research yielded a list of symptoms: fatigue, muscle pain, rashes and difficulty climbing stairs and getting in and out of the car.
The disease had also entered a very aggressive stage and, in the mere week and half before we could get into BC Children's, we watched it take control of his body. He couldn't climb the stairs, couldn't walk far, and his breathing had become laboured. The night before our appointment, he woke up choking because he couldn't swallow.
It was the Thursday before Easter, and when Dr. Petty at BC Children's walked into the examination room, we had confidence that things were going to be okay. He calmly explained what the next few years were going to be for us: IV treatments with high doses of prednisone, years of methotrexate and high doses of prednisone, bone scans, physical therapy, etc.
In so many ways we considered ourselves and Sam lucky. We were in the hands of this amazing team of rheumatologists and specialists. As time went by, and Sam responded perfectly to treatment, we felt truly blessed. And that August, less than five months since the kid couldn't even step up on a curb, this four-year-old and his mom ran a 5K race together in just over 42 minutes, saying the whole way, "my muscles are strong now mommy!!"
Modern steroid treatments haven't been around for that long. As recently as the 1960s, a third of kids diagnosed with his form of arthritis would be severely handicapped, and a third would die. Sam was born on the right side of history. Without research from scientists and doctors, in large part funded by organizations like Cassie and Friends, our son might not have even seen his fifth birthday, he wouldn't have run that race, and likely wouldn't be what he is today: a six-year-old in remission!
join us
Attend an event, connect with others or stay up-to-date on our latest news and research.