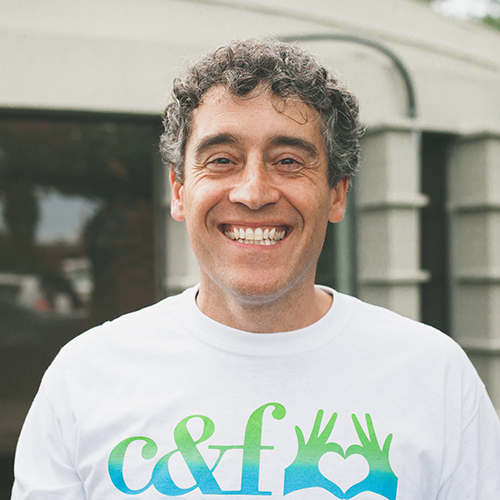 Chair – David Porte
Cassie and Friends was established after David Porte, a Vancouver father of two, registered for the Scotiabank Group Charity Challenge 5km run on June 24, 2007. His then two-year-old daughter, Cassie, was diagnosed with juvenile arthritis in September 2006 and David was looking for a way that he could make a difference in the lives of children living with this chronic disease. He saw an advertisement for the Scotiabank run and then wrote to his friends and contacts, shocking many of them with the news that his little girl had arthritis, a disease that most people associate with seniors. The response to his appeal was immediate and overwhelming. Within weeks, he raised over $40,000 – and has not stopped running toward a better life for children and families affected by arthritis since then. David and his wife, Debbie Setton (below) have both dedicated extraordinary time, commitment and personal resources to provide financial, educational, social and emotional support to kids and their families.
In addition to his dedication to Cassie and Friends, David owns and runs a real estate development company in Vancouver, BC.
Vice-Chair – Debbie Setton
Debbie has helped transform Cassie and Friends into one of the leading charities in Canada for  juvenile arthritis support and education. Debbie spearheaded the first Cassie & Friends' Family Day, which has now grown into the largest gathering of kids and families with juvenile arthritis and other rheumatic diseases in Canada, and she also created the Society's very successful Kids on the Block JIA School Program.
In addition to their dedication to Cassie and Friends, Debbie is an anesthesiologist at St. Paul's Hospital in Vancouver.
Lisa Pullan
Lisa is a fundraising consultant in the Vancouver-area with 20+ years experience working as a development professional & senior executive in a number of BC's most successful non-profit organizations: UBC, BC Children's Hospital, Vancouver Foundation. Since 2013 when Lisa joined the Cassie & Friends' board, she has provided her expertise to help define the Society's strategic fundraising plans, staff development, program design and management. Lisa helps lead the Cassie & Friends fundraising committee. Outside of Cassie & Friends, Lisa has two inspiring daughters and is the Chair of Women's Philanthropy for the Jewish Federation of Greater Vancouver.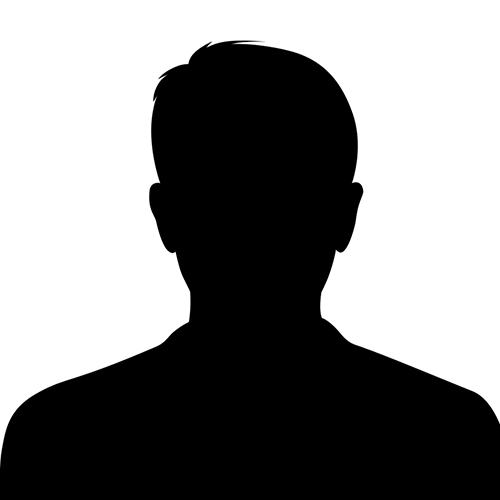 Stephen Shapiro
Stephen is a founding member of Cassie & Friends Society and brings extensive experience in philanthropy and health care to the board. A native of Calgary who has lived in Vancouver for the past 16 years, Stephen is the former President and CEO of the St. Paul's Hospital Foundation and has held several positions at the University of British Columbia. Currently serving as Executive Director of the Louis Brier Foundation, Stephen has also served as a volunteer on boards in the Jewish communities of Calgary and Vancouver.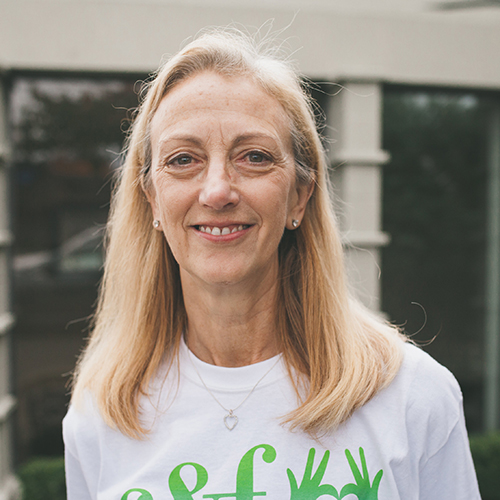 Dr. Lori Tucker, Pediatric Rheumatologist, BC Children's Hospital
Dr. Tucker completed medical school at Tufts University School of Medicine, and pediatric training at The Floating Hospital for Children-New England Medical Center. She completed a pediatric rheumatology fellowship at The Floating Hospital for Children-New England Medical Center. After her training, Dr. Tucker remained at The Floating Hospital as an Assistant Professor in Pediatrics in the Division of Pediatric Rheumatology. Dr. Tucker is now Clinical Associate Professor in Pediatrics, UBC, and Division of Rheumatology, BC Children's Hospital. She is currently the Chair of the Pediatric Section of the Canadian Rheumatology Association, as well as representing pediatric rheumatology for the Arthritis Alliance of Canada.
Her research interests include: long term outcome of juvenile arthritis and other pediatric rheumatic diseases, physical activity in JIA, epidemiology of childhood rheumatic diseases in Canada, and development of patient education and self-management resources. She is very active in pediatric rheumatology research in Canada, including:
Co-principal investigator of the ReACCH project (Research on Arthritis in Canadian Children), a CIHR-funded NET grant, which involves all pediatric rheumatology centres in Canada to develop a long-term outcome study of newly diagnosed children with juvenile arthritis. This project, now in its final funded year, has enrolled over 1,500 children with JIA in a long term outcome cohort, and involves all 16 pediatric rheumatology centres in Canada.
Co-Principal Investigator for a recently funded CIHR Team grant, called LEAP (Linking Exercise, Physical Activity, and Pathophysiology in Canadian Children with Juvenile Idiopathic Arthritis), a multicentre study aimed at studying the interactions of physical activity, disease activity, inflammation, and bone development in a large cohort of children across Canada. www.leapjia.com
Co-investigator of a project to develop and test a web-based Adolescent Self-Management program for youth with juvenile arthritis in Canada.
Co-investigator of a project, funded by the Lupus Research Institute, to develop and test a transition tool for youth with pediatric lupus, called the pediatric Lupus Health Passport.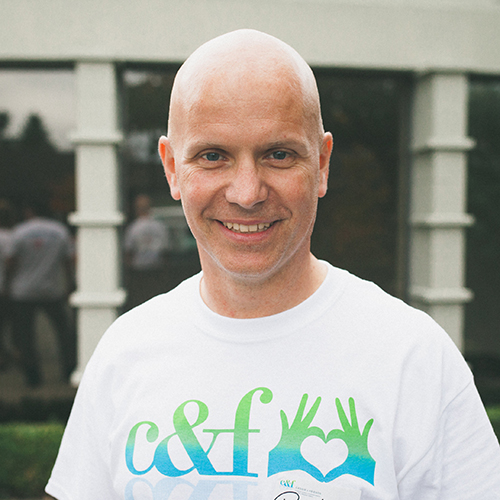 Ray Glicksohn, CFP, B.Comm
Ray is a Senior Financial Planner at Assante Capital Management Ltd. in Vancouver, BC. He brings a collaborative, consultative approach to the board and contributes expertise in tax, legal, insurance and board governance. Ray is also a member of the Family Day Planning Committee. When Ray is not contributing to Cassie & Friends Society, he can be found coaching Steve Nash Community Girls Basketball or South Delta Little Girls League Baseball or skiing in Whistler.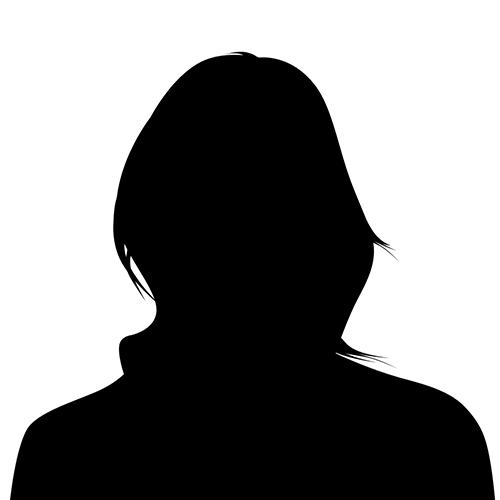 Past Board Member – Alison Hoskins, C.A.
Alison Hoskins is a Chartered Accountant working as a Controller at Integris Credit Union in Prince George. Alison, along with her husband Dave, a CA working in tax for KPMG, live in Prince George with their two boys. Alison's son Zachary (now 10-and-a-half years old) was diagnosed with Systemic Onset Juvenile Idiopathic Arthritis at three-and-a-half years old and has been an inspiration to the Hoskins' family and anyone who meets him and hears his story. Despite living with the effects of chronic arthritis in his ankles and the degeneration caused by the disease, Zachary and the Hoskins' family remain very active. Alison loves to mountain bike and ski with Zachary and his brother Jacob. Zachary has inspired Alison to be part of the Cassie and Friends board and Alison looks forward to opportunities to help improve the lives of other families coping with JIA.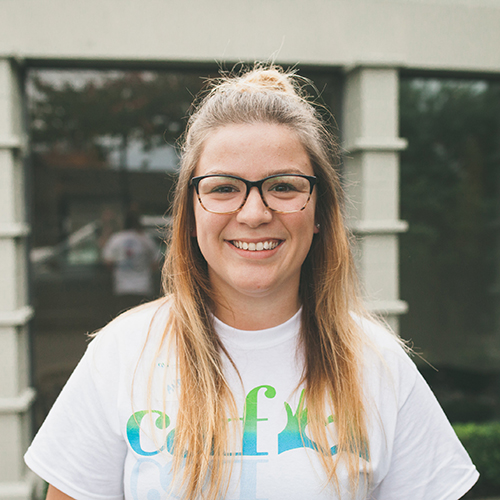 Andrea McGowan
Andrea recently graduated from the University of the Fraser Valley with her Bachelor of Arts degree in Political Science and is currently working as a Legal Assistant at McQuarrie Hunter LLP in Surrey, B.C. Residing in Aldergrove with her boyfriend Glenn, Andrea lives a busy lifestyle spending her time skiing, volunteering, working part time at a local pub on weekends and having play dates with her niece and nephews. Andrea has been a part of the Cassie and Friends Team since 2016 and brings her own viewpoint since being diagnosed with Arthritis at the age of two. Effecting over seven joints, most severally her left hip, Andrea has spent most of her life adjusting and learning from her disease. Growing up being involved with an arthritis camp for children in B.C., Andrea was engaged in the Arthritis community at an early age, which led her to volunteering there for 10 years as a counselor and from there, getting involved with Cassie and Friends in hopes of broadening her ability to raise awareness for childhood arthritis.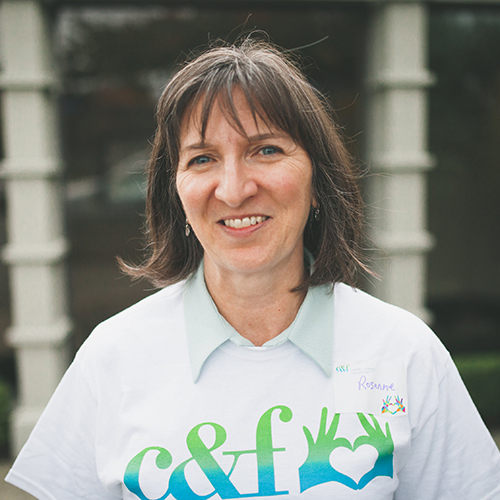 Rosanne Kyle
Bio Coming Soon
It's really tough to have a child with a difficult disease. There's a real sense of being alone. We started Cassie + Friends to bring families together, to make sure they get the support they need and even to show them how they're thriving.
join us
Attend an event, connect with others or stay up-to-date on our latest news and research.